Dcode is an information technology company that connects the tech industry and government to drive commercial innovation in the federal market. 
They have worked with more than 100 tech companies and hundreds of government organizations, driving more than 200 new implementations of commercial technology in government and millions in federal contracts.

To find the previous shirt design,
I researched their brand toolkit, website and social; I inevitably found a photo of their previous shirt design on their Instagram (right). 
With access to their brand toolkit, I used their brand assets (such as brand mark, patterns, accents and taglines) to 
produce 4 shirt design options. My goal for the redesign was to highlight the company name, tagline and mission.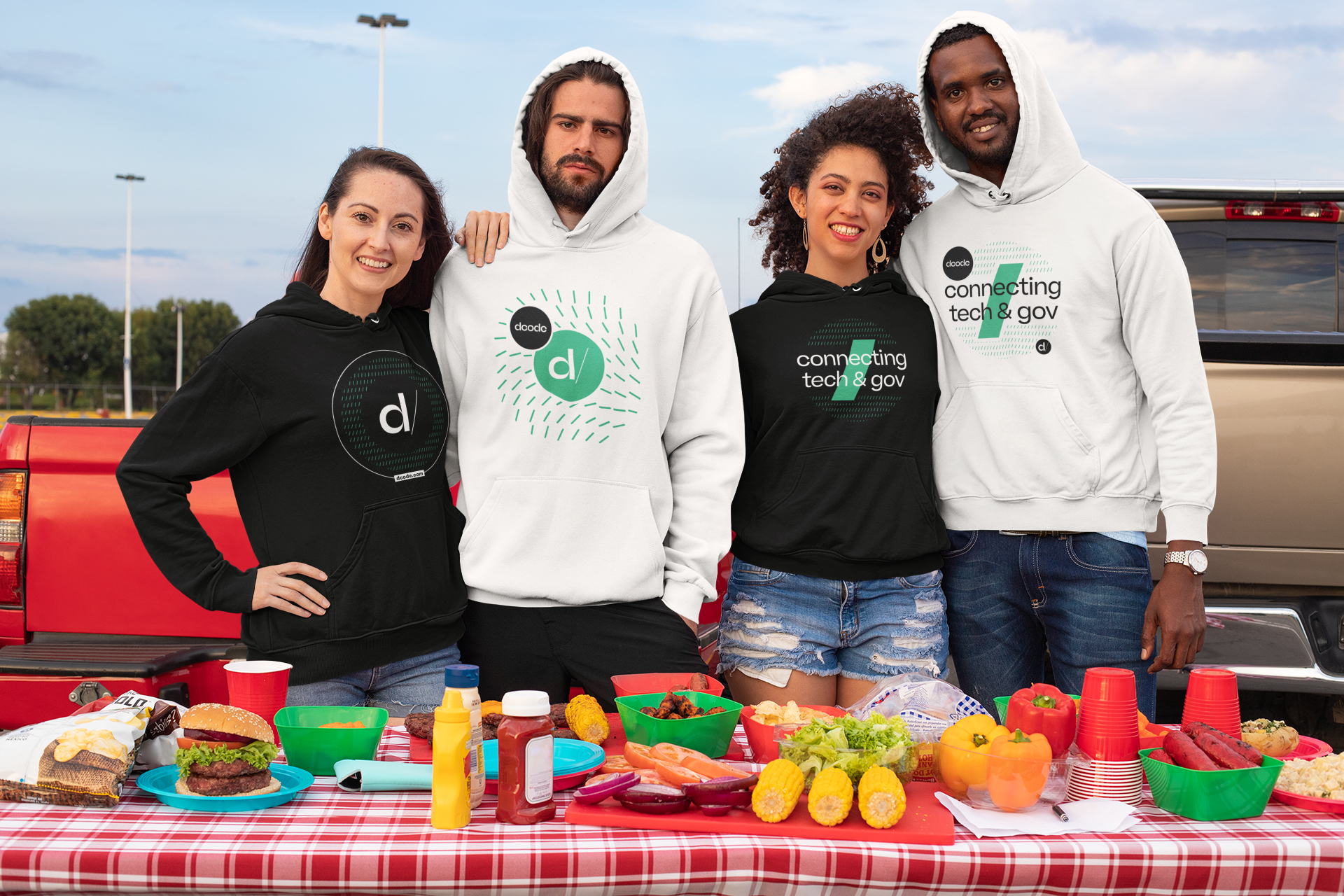 BLACK SHIRT OPTION
(BELOW)
WHITE SHIRT OPTION 
(BELOW)